Step aside everyone else – home entertainment runs the world – and it's got the revenue to back it up.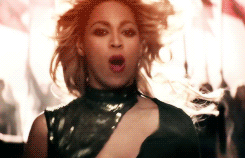 Data from the 2018 MPAA report shows just how much home entertainment has exploded in a short period of time. Content providers who are most nimble and screen-agnostic will be the ones who win out. This epic shift means more challenges for the marketers of these studios to turn the time spent into usage and dollars. Let's uncover the trends and then we'll offer up some tips.
The skinny
Global home entertainment consumer spending rose 16% YoY in 2018

57.5% of that revenue came from non-theatrical showing

Theaters accounted for less than 1% of that growth

U.S. digital home entertainment spending increased by 24% and international by 34%

Global streaming subscriptions increased by 27% YoY

U.S. SVOD subscribers increased 17% YoY

Americans spend 52% of their media time on a digital platform
The deep dive
Global home entertainment consumer spending rose 16% YoY to reach $55.7 billion in 2018. However, global box office was basically flat, increasing just 1.2% to $41.1 billion. Add that up and the 2018 global total is $96.8 billion, up 8.3% YoY. But not so fast – 57.5% of that revenue came from non-theatrical showings. That means theaters were responsible for less than 1% of that growth. (Collar tug…)
The growth was driven by digital home entertainment, with U.S. digital spending increasing by 24% and international digital spending increasing by 34%. Global digital spending has increased 170% in the last five years, led by Netflix, Amazon Prime Video, and Hulu and heavily supported by digital movie and TV show purchases and rentals.
Global streaming subscriptions reached 613 million, a 27% YoY spike. Subscription growth like this led to streaming supplanting cable subscriptions as the top dog for the first time. We know that story is buried here but everyone else is leading with that story.
(Quick shout out to SVOD services: their US subscribers increased 17% YoY to 186.9 million. Well done!)
What the hell does it all mean?
The massive growth of American consumers' time spent on digital platforms will forever change how movie marketers build their strategies. Spending that much time anywhere is impressive and important. From perusing the content libraries to binging the freshest new original series, there is a gargantuan amount of active attention from consumers on digital platforms. Now marketers have to figure out how to harness that time spent to drive more revenue.
Active attention is the golden ticket for any marketer, because it makes their job of sending consumers down the funnel easy, and then exponentially easier to sell that attention to advertisers. For decades, studios have measured the success of a movie on whether it delivers in the box office. That approach is no longer the gold standard. Rather, they must embrace that much of their audience prefers to digitally download movies, versus piling in the car and going to the theater.
With a slew of places to buy and watch this content, consumers have options and preferences. So marketers should encourage everyone to consume how they want. Do this is two ways:
Work with as many digital retailers as possible to offer your major and catalog titles

Give digital control to your fans (and that includes from your marketing)
Avoid the common mistake of sending everyone to one place. Instead send everyone where they want, based on data that you have on their habits. That's how studios are working with us and the eye-opening findings make it much easier for marketers to adapt. We're sending everyone that clicks on an ad or social post to their preferred retailer. Imagine the impact, and the data collected, all of this has on the marketer and the consumer?
Together, we're learning about the preferences of millions of consumers – where and how they want to watch their favorite movie titles. And when we see data like the MPAA report, we know we're onto something. Something big.
To learn more about how VuPulse can send your consumers to where they want to watch, just reach out.