We help create intelligent VuLinks that route fans to the TV Shows and Movies they love, in the apps they use.
It's Complex. VuLinks Make it Simple.

DEEPLINK DIRECTLY INTO VIDEO APPS
Use one Intelligent VuLink to automatically route fans to the shows and movies they love – in the apps they use. Even with more than 25 different video services supported, it is painless to set up.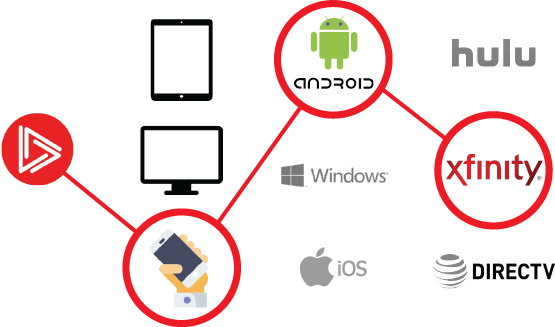 TV & Movie Marketing To A Fragmented Audience
Directing fans to content on multiple video services has never been easier. The combinations are endless. Best of all, we do it automatically.
Mobile/Desktop
Connect desktop fans to one video service, and mobile users to another.
Platform/Operating System
Link fans to video apps based on their platform or operating system preference.
Cable/Satellite/OTT
Send fans to different video services based on preference.
VuLinks
Available For
More Than

VuLinks Available For More Than













Our clients use VuPulse to increase viewership and acquire customers.