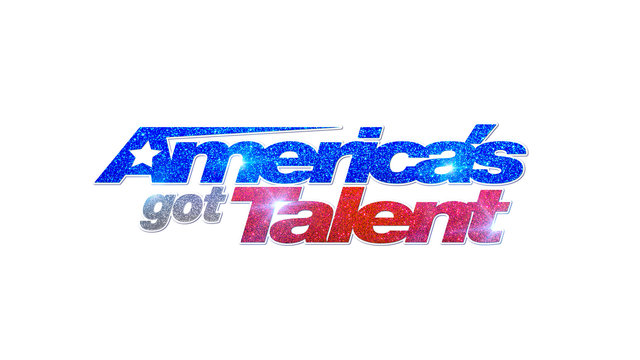 About the Show
On the heels of the most viewed season in five years, the 12th season of "America's Got Talent" is back with creator and judge Simon Cowell, Mel B, Heidi Klum and Howie Mandel.
Supermodel, entrepreneur and CEO Tyra Banks joins the team as host, and the series returns to Los Angeles with live shows from the famed Dolby Theatre.
With the search open to acts of all ages and talents, "America's Got Talent" has brought the variety format back to the forefront of American culture by showcasing unique performers from across the country. The series is a true celebration of creativity and talent, featuring a colorful array of singers, dancers, comedians, contortionists, impressionists, jugglers, magicians, ventriloquists and hopeful stars, all vying to win America's hearts and the $1 million prize.
Last summer, "America's Got Talent" remained the number one summer show and had the highest-rated season in five years, with a season average of 13.5 million viewers and more than 1 billion video views across its far-reaching social media handles. The exciting finale came down to teen singing sensation Grace VanderWaal and spellbinding illusionist duo The Clairvoyants. The charming VanderWaal triumphed and won America's hearts.
VanderWaal went on to release her first EP, titled "Perfectly Imperfect," which became the highest-selling EP of 2016, demonstrating the power of "America's Got Talent" to create an instant star. Also, her "Got Talent" audition video was one of the top trending videos of the year and currently has over 135 million views.
Past "America's Got Talent" highlights include first-ever magician winner in 2014, Mat Franco, who went on to headline the "America's Got Talent Live" stage show as well as the "Magic Reinvented Nightly" stage show - both held in Las Vegas. Another fan favorite was the Season 7 winner Olate Dogs in 2012. Led by Richard Olate and his son Nicholas, this high-energy, fast-paced dog act was an audience favorite filled with unbelievable pet tricks.
In 2011, sentimental favorite and West Virginia jazz singer Landau Eugene Murphy Jr. beat out thousands of acts to take home the coveted $1 million grand prize. Prior to that, Mississippi-born soul singer Michael Grimm was crowned the winner of a spectacular Season 5, which also brought national attention to 10-year-old classical singer and phenom Jackie Evancho, who has gone on to release several best-selling albums. In that same season, the show also discovered Lindsey Stirling, a hip-hop violinist. She has since gone on to release three albums, with her second album, "Shatter Me," ranking as the No. 2 dance/electronic album and No. 1 classical album on Billboard's 2015 year-end charts. Her third album, "Brave Enough," was released in 2016.
The second season of "America's Got Talent" introduced audiences to the incredibly talented Terry Fator, a ventriloquist, singer and comedian from Dallas who has had a headlining show in Las Vegas since 2007 and currently performs at the Mirage Hotel.
The "Got Talent" format, created by Simon Cowell and co-owned by Syco Entertainment and FremantleMedia globally, holds the Guinness World Record as the most successful reality TV format of all time, airing in 186 countries and commissioned in 68 territories worldwide. Around the world, more than 500 million people watch "Got Talent" every year. "Britain's Got Talent" has remained the U.K.'s number one entertainment show since it first launched in 2007 and discovered global singing sensation Susan Boyle, who has sold 23 million records to date.
CREDITS
Day and Time
Tuesdays and Wednesdays at 8/7c on NBC
Host
Tyra Banks
Judges
Mel B, Simon Cowell, Heidi Klum, Howie Mandel
Created By
Simon Cowell
Executive Producers
Simon Cowell, Jason Raff, Sam Donnelly, Trish Kinane, Richard Wallace
Executive in Charge of Production
Tzvi Small
Co-Executive Producers
Tabitha Hanson-Obtulowicz, Adam Shapiro, Matt Banks
Senior Supervising Producers
Nigel Caaro, Natasha Brugler, Mike Holterta
Supervising Producers
Meg McAlduff, Brian Updyke, Rosie Seitchik, Susan Moyer
Senior Producer
Emma Greenhalgh
Producers
Liza Pablico, Kayla DeFrancesco, Yossi Berrin-Reinstein, Chris Crawford, Ciuin Doherty, Lucie Veitch, Michelle Taylor, Zach Campbell, Lev Mergian, Matt Kinsey, Ashley Allen, Peter Cohen, Miguel Jefferson
Associate Producers
Aubrey Cox, Anthony Landingham, Alexa Keane, Shannon Bouknight, Mandi Rogers
Line Producer
Kevin Woodward
Director
Russell Norman
Associate Directors
Carrie Havel, Casey B. Davis
Art Directors
Joe O'Neil, Natacha Aubier Hatch
Lighting Designer
Robert A. Dickinson
Co-Lighting Designer
Noah Mitz
Post Producers
Stephanie Koutrakos, Erin Brady
Editors
Jon Menell, Emlyn Pugh, Kealohi Lee
Origination
Los Angeles
Series Produced By
FremantleMedia North America and Syco Entertainment