Things are getting pretty serious for Gwen Stefani and Blake Shelton!
The Voice costars have been open since the beginning about their love life, but they're taking a big step forward by performing their duet, "Go Ahead and Break My Heart," on next week's episode of the NBC singing competition.
RELATED: Blake Shelton Flirts With Girlfriend Gwen Stefani, Calls Her "Hot" on 'The Voice'
The song — which has not yet been released — is featured on the country singer's upcoming album, If I'm Honest.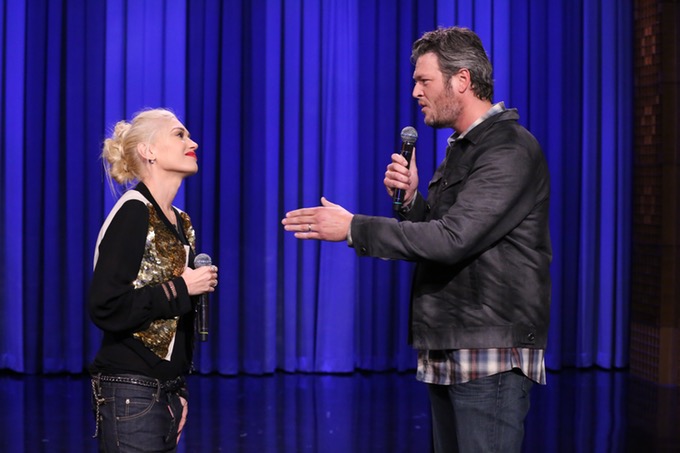 (Photo Credit: Getty Images)
"[The song] is very personal for us both because, you know, we obviously have this bond that is remarkable together," Blake previously said.
RELATED: Blake Shelton Debuts "Came Here to Forget" Music Video — Watch It Here
"But the fact that we wrote a song together — I know that I don't co-write that much because I'm very insecure about it I guess and [Gwen's] kind of got her circle of people that she writes with. But for us to reach out to each other as writers, it may never happen again, who knows," he added.
If I'm Honest drops May 20.